It's essential to keep your business clean and presentable for the benefit of your customers and maximum productivity and efficiency. If you want a professional cleaning service for your office, consider the exceptional skills of our team at Golden Rule Cleaning. Allow our experienced professionals in St Louis, MO, to clean your office, break rooms, restrooms, and other areas of your business to create a pristine and productive work environment. It's always a perfect time to transform your space! Please take advantage of our eco-friendly materials and let us remove any harmful bacteria and allergens. Or, if you'd like to handle the cleaning process yourself, here are a few helpful tips.
Discard Trash
The first thing you should do to clean your office space is to eliminate the source of germs and bad smells by throwing away your trash. This includes emptying the trash and recycling bins in your office, break rooms, kitchen, and bathrooms and properly disposing of any spoiled food or containers. You may also want to spray some eco-friendly air fresheners afterward to improve the room's smell and make breathing easier. Contact our experts at Golden Rule Cleaning & More, Inc. in St Louis, MO for a professional cleaning service for your business.
Dust Surfaces
Dusting is the crucial first step in cleaning your surfaces. We recommend dusting with a microfiber cleaning cloth or a duster that locks in the dust, so you don't spread it around. Move consistently around your office in a circle, so you don't miss any spots or redo areas you've cleaned already. Make sure to get to the tops of shelves, ceiling fans, corners, and vent covers. Those are tricky spots to reach, but it is where dust gets easily trapped. Dust buildup can affect your office's air quality, make the building feel stuffy, or aggravate everyone's allergies.
Disinfect
Many of your surfaces will require thorough cleaning and disinfecting, especially those that come into regular contact with your hands or food substances, as they will accumulate a significant amount of bacteria and other germs. Make sure to disinfect your phones, keyboards, door handles, sink faucets and handles, and the countertops in the breakrooms or kitchen. Don't forget about the bathrooms and shared refrigerators! When you want a professional clean without having to do the work yourself, call Golden Rule Cleaning & More, Inc. in St Louis, MO, at 314.375.4688.
Vacuum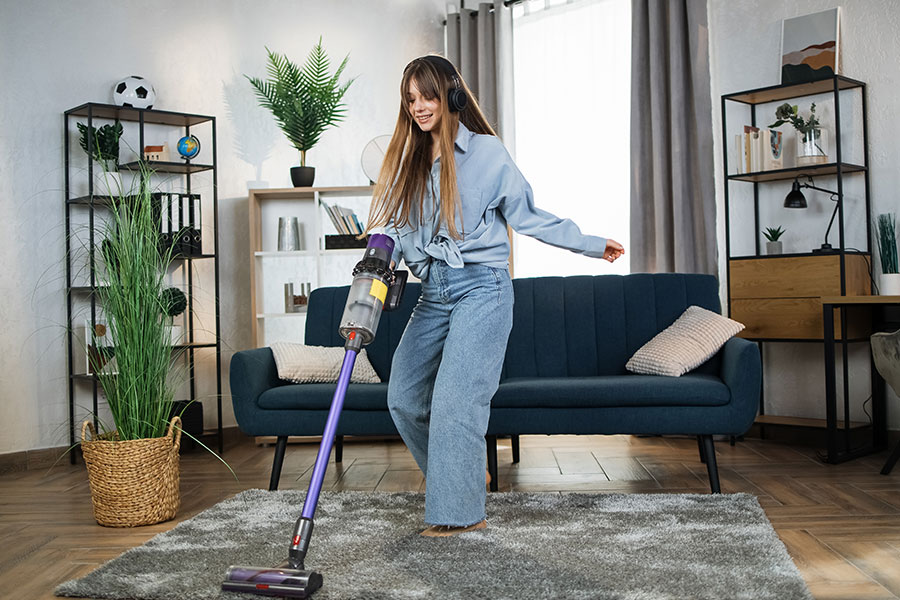 An important final step would be to vacuum to achieve a deep clean of your carpets thoroughly. Vacuuming will help remove dirt and debris from your floor, improve the air quality in the building, and eliminate dust and allergens, which should improve the health of your employees and customers. When vacuuming, reach underneath and behind your furniture to clean the entire floor. Remember that dirt will tend to collect in high-traffic areas such as doorways, hallways, meeting rooms, and under desks. Contact our pros at Golden Rule Cleaning when you want an expert cleaning service.