At Golden Rule Cleaning in O'Fallon, MO, we take pride in using the best procedures and eco-friendly cleaning materials to provide our customers with superior service and professional results. Our expert team at Golden Rule Cleaning & More, Inc. is certified to use to most modern and effective green cleaning solutions for homes and businesses in the area. It's important to us to give you the thorough clean you want while also looking out for the environment. We are proud to offer various services for property owners in the area. If you choose us to serve you, you will enjoy many benefits and advantages when our professionals provide exceptional cleaning services.
Saves You Time, Money, and Stress
Homeowners and business owners would probably agree that they have more important things to do than constantly cleaning. Still, we all enjoy having a clean, healthy environment to live and work in daily. To save yourself time and stress, consider hiring professional help. To save money on a cleaning service and ensure the longevity of your property, choose Golden Rule Cleaning & More, Inc. for the best service and value available. Call us today at 314.375.4688 and enjoy all the benefits of a clean home without ever having to lift a finger. We will give you back your peace of mind and time to do things you enjoy.
Professional Quality Service & Results
When you clean your home, you view it as a chore—an unpleasant task you resent doing. Why deal with the headache it will cause when you can have an expert come to your home and handle the whole process? When you hire a professional, you will get professional results. They know how to expertly clean your space and have access to the best cleaning products and tools to give you superior results every time. The right tools do a better job and provide a deeper clean. Our experienced cleaners have developed an efficient system for providing customers with a thorough clean and getting the job done in half the time. Let us take expert care of your home and make it sparkle like new again so you're happy to come home at the end of the day.
Healthier Environment for Your Home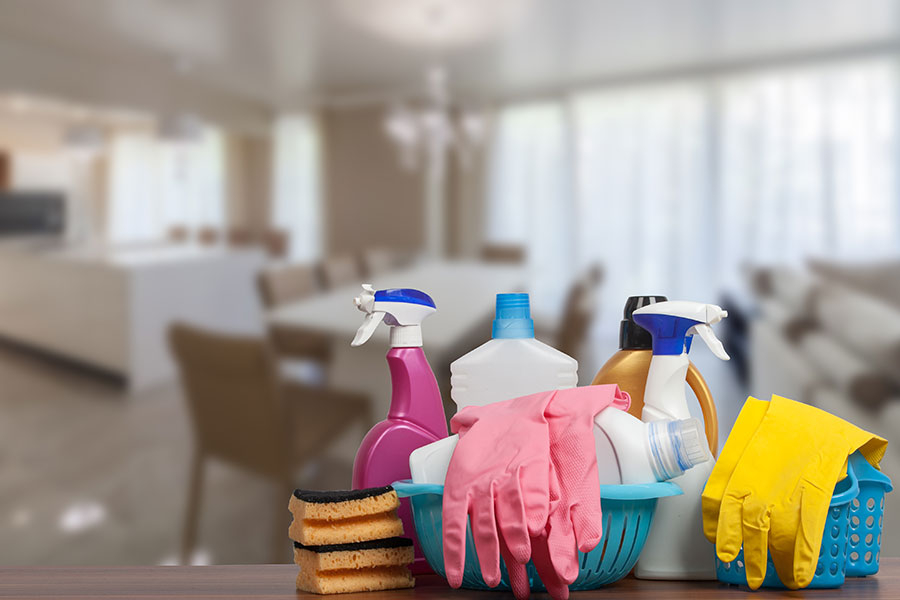 A clean home means a healthier environment for you and your family. A professional cleaning service can ensure that dust, mold, and mildew are eradicated, lowering the risk of allergies and other health concerns. With family members coming in and out of the house, it's just a fact of like that they will bring in germs and bacteria. If not treated regularly, that could lead to illness. Suppose you value cleaner air free of dust, pet dander, allergens, and other unhealthy contaminants. In that case, you should invest in a thorough cleaning service performed by our professionals at Golden Rule Cleaning & More, Inc. Those contaminants can get anywhere and everywhere, so instead of stressing about what you might be missing, trust the experts to address every nook and cranny.
Clean Commodities in Your Home Will Last Longer
Your home is full of valuable items. Don't overlook your furniture, as well as your carpets and drapes. If they don't receive deep cleaning services regularly, they will begin to deteriorate and therefore not last as long and need to be replaced. To lengthen the life of your home's possessions, invest in an expert cleaning service with professional equipment to provide you with the most thorough clean possible. At Golden Rule Cleaning & More, Inc., we can prevent natural deterioration by extracting harmful contaminants and restoring your items. We know exactly how to treat different materials, especially your floors. We promise to gently remove ground-in dirt, odors, and stubborn stains, so your home looks and smells like new again. Contact us today to learn more about how we can help you.