Another long year comes to a close. Hopefully, in that year, your business has done well, but what is one this you can do to ensure you have the best chance for a fresh start in the new year? Hire a professional to deep-clean your office! The benefits of a clean and healthy workspace are endless. Now is a perfect time, as the holiday season usually means less traffic because employees and customers have time off to spend with their families. The experts highly recommend that you schedule regular cleaning services at least once a year. Consider the superior services of Golden Rule Cleaning & More, Inc. in St Peters, MO.
Professional and Thorough Cleaning Service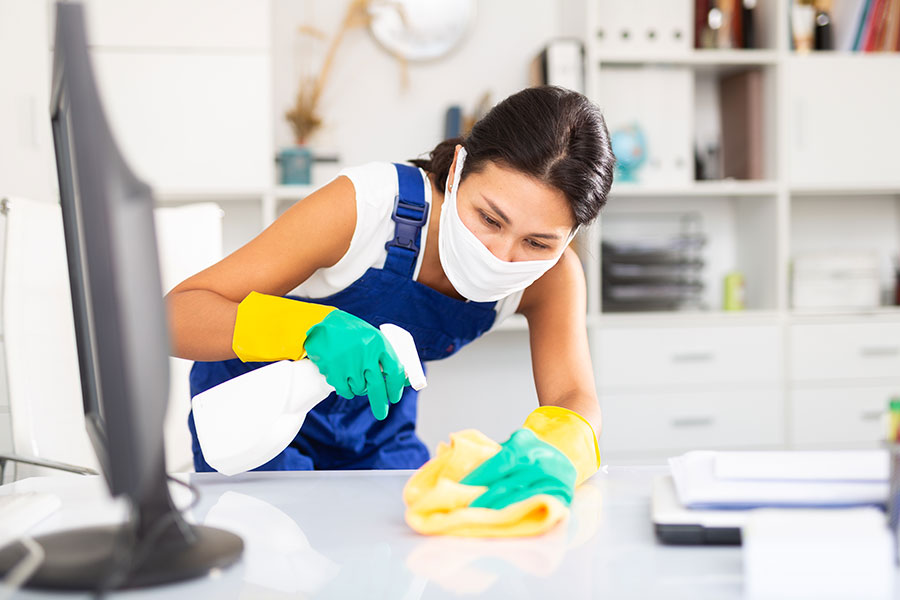 Our Golden Rule Cleaning & More, Inc. professionals have been providing exceptional cleaning services for local businesses in St Peters, MO, for years. We will handle the entire building—every room and every surface, from floors and windows to entire bathrooms, breakrooms, kitchens, and office spaces. We want to ensure you have a beautiful and pristine environment in which to work so you can run your business effectively. Our team is proud to use the best eco-friendly materials and equipment to help remove harmful allergens and bacteria from the air and hard surfaces. Don't let dirt, dust, and grime build up in your office space and inhibit your productivity. Hire our professional cleaners to provide a thorough cleaning service and know that the job will be done perfectly. You have more important things to do. Call us today at 314.375.4688.
Presents Professional Appearance to Perspective Customers
The general appearance of your office and overall workplace will drastically influence the first impression clients, coworkers, and business owners will experience when they visit your company. Clients value the image of your business just as much as the goods and services you provide. That is why Golden Rule Cleaning & More, Inc. specializes in commercial cleaning services for local companies that support our community. You have a business to run and other responsibilities that need your attention, so leave it to our professionals to make your workspace look pristine again. We guarantee you'll earn more customer admiration and hopefully more business. Presentation is everything, so put your best foot forward with our expert commercial cleaning services.
Healthier Work Environment in Times of Covid
Investing time into deep cleaning your workplace is necessary to ensure your employees' continued health and safety. If your common space is not cleaned regularly, germs, mold, allergens, and other harmful contaminants can build up and cause illness over time. Additionally, we can't forget the ongoing threat of COVID in our communal spaces. Our professionals recommend washing hands regularly, using disinfectants and sanitizers, and promptly cleaning any messes, especially on shared surfaces. You can do these things every day, but you need to know those efforts are not enough to ensure your workplace is thoroughly clean and safe. We recommend a deep-cleaning service by one of our professionals at least once a year, and the end of the year is the perfect time to provide a thorough clean on every square inch, so your company is ready to start the new year fresh.
Improved Organization and Productivity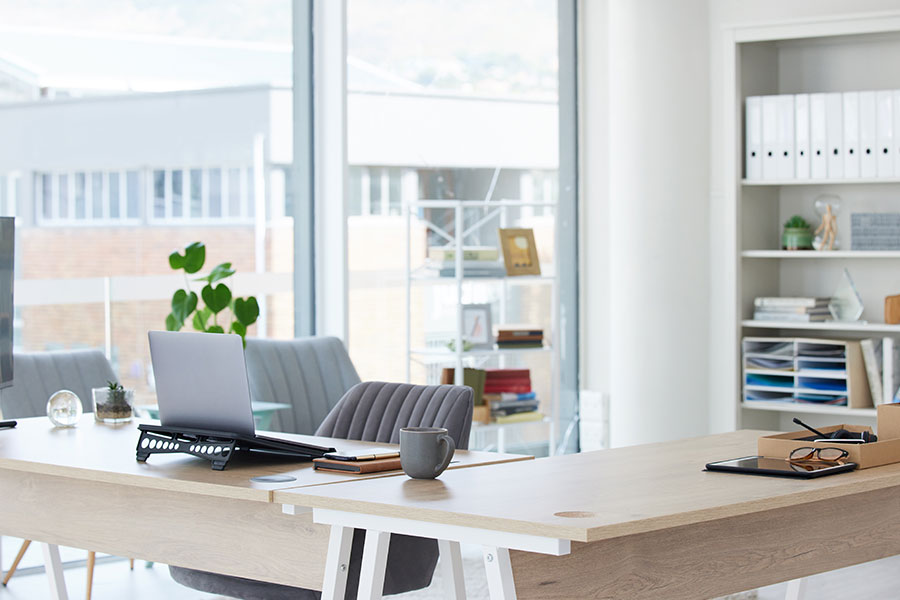 A clean space will help you and your fellow employees stay organized, increasing your productivity. When everything is in its proper place and easily accessible, you can find what you need and service your clients more quickly and efficiently. It also adds to a strong and positive first impression, making prospective customers more inclined to give you their business. If they sense you are an organized professional, they are more likely to trust you with the responsibility of serving them. Consider becoming one of our valued customers, and let us show you how dedicated our professionals are to impressing you and earning your business. Contact Golden Rule Cleaning today and schedule a deep-cleaning service to improve your company.